How to Make Einkorn Sourdough Buttermilk Waffles
Who needs buttermilk AND sourdough in a waffle? I mean, isn't it like doubling up? Perhaps. But they're good. And that's all that really matters. These Einkorn Sourdough Buttermilk Waffles are a staple in our house. Fresh or frozen, they are almost always around.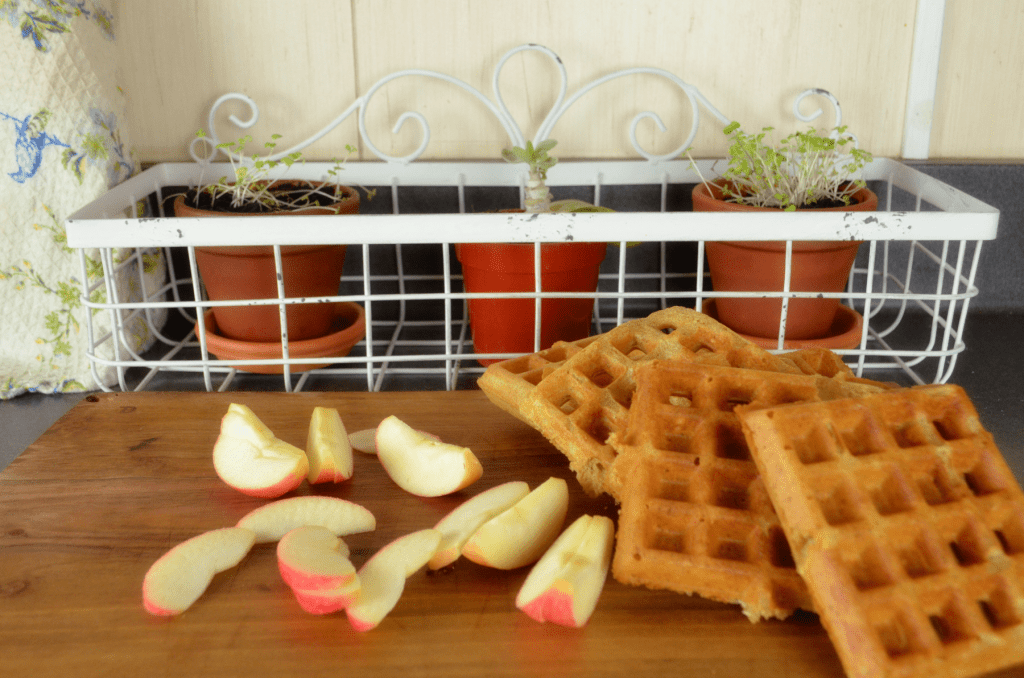 Einkorn Love
You've probably heard me rave about einkorn flour more than once. It's what I use. not just because it's packed with protein and way more nutrition. It's anti inflammatory and wonderful for blood sugar making it a great choice for diabetics or hypoglycemics like myself. Get all the info on einkorn wheat from my post "All About Einkorn," where I share just why I love this flour. These waffles can be considered "ancient grain waffles" because einkorn is an ancient grain!
More recently, a study came out showing how much less toxic einkorn is for those with celiacs. It doesn't mean that if you have celiacs you should gobble down these waffles, but it has brought up more questions. Can einkorn be digested well by those with celiacs if it's fermented? I'm excited to see more and more research come out about this ancient grain.
My Favorite Flour for Waffles
I began making waffles for my children pretty consistently when my youngest was on an elimination diet (Cooking for Asher). In that case, they were grain free. After we eased into a gluten free diet I began to also incorporate einkorn. For about a year now we've enjoyed waffles with einkorn flour.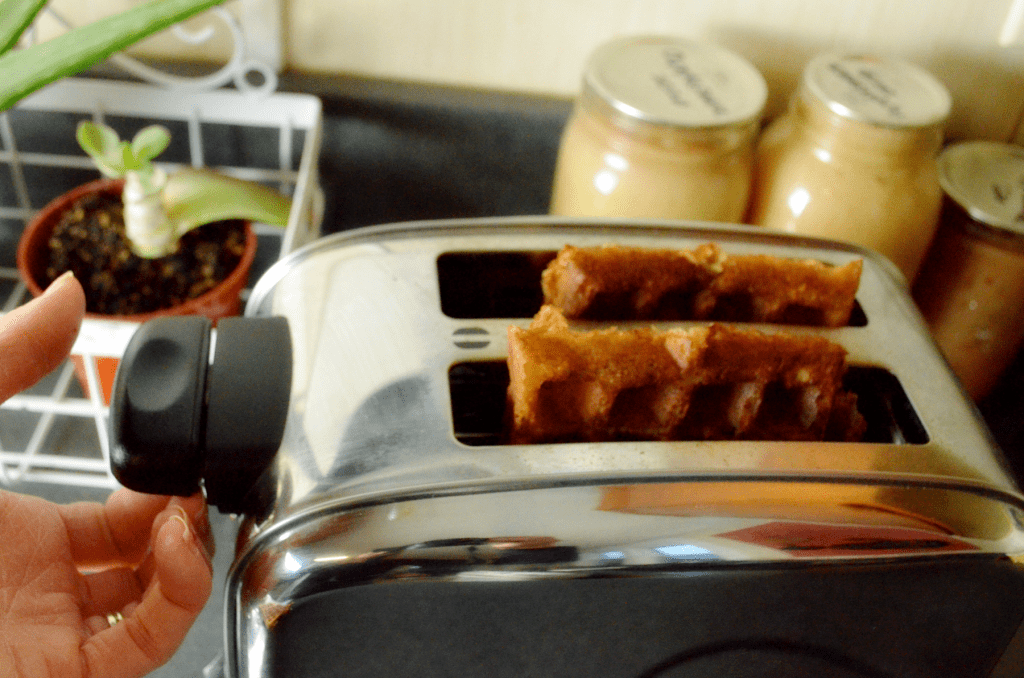 It's wonderful to be able to cook with wheat again and my kids adore eating these any time of the day. I like to make a big batch and then freeze some for the next day's breakfast. On some weekdays, even the big batch is completely engulfed.
It's also an easy item to make and share with others as a gift. Add some jam or a small jar of maple syrup and you've got the perfect meal gift for a friend.
Making Einkorn Sourdough Buttermilk Waffles
Mix the dry ingredients in a large bowl and turn your waffle iron on so it can heat up.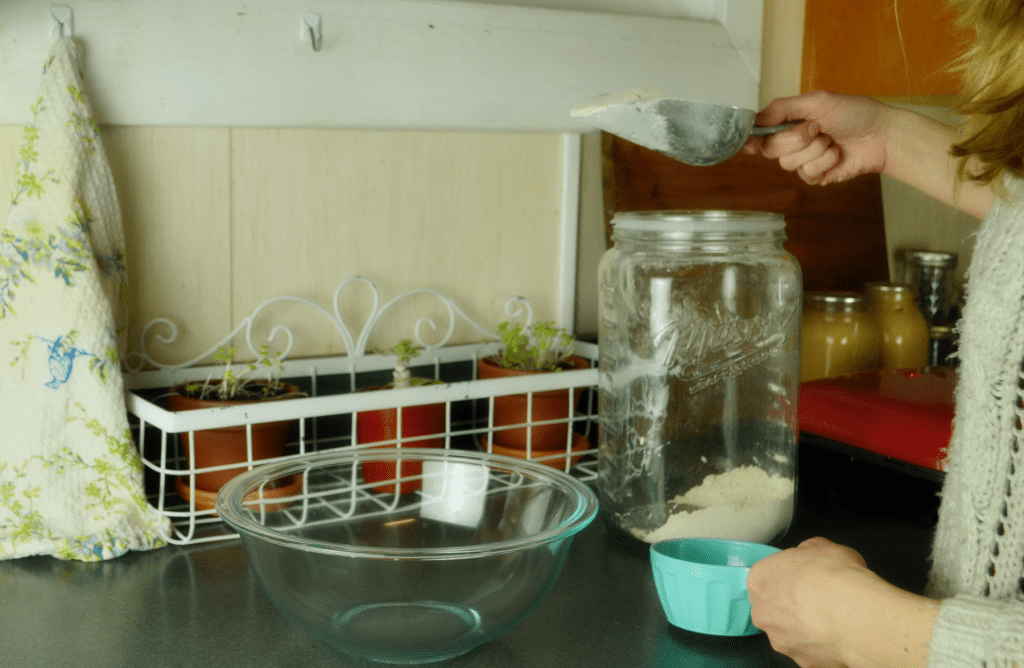 In a separate bowl ( I like to use a large Pyrex measuring cup) beat the eggs. Add the remaining wet ingredients and sugar if using. Mix well before adding to the dry ingredients.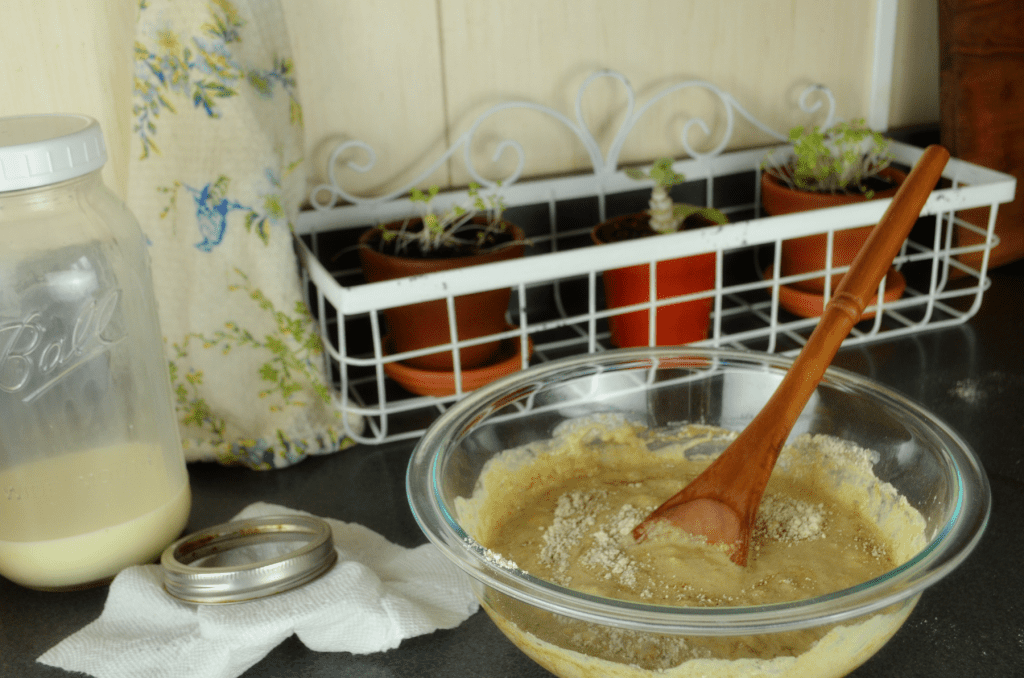 Pour enough batter on the waffle iron to fill each waffle press.
It should take just a few minutes for each waffle to cook but my kids think it's forever.
Yield: 6-8 servings
Perfect Einkorn Sourdough Buttermilk Waffles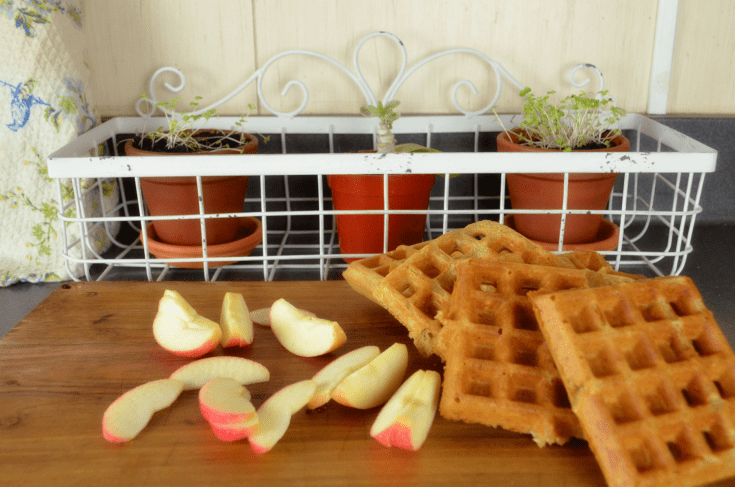 Our go-to waffles for warm breakfast treats.
Ingredients
2 Cups Einkorn Flour
1 Tablespoons Baking Powder
1/2 Teaspoon Baking Soda
1 Teaspoon Salt
2 Teaspoons Cinnamon
1-2 Tablespoons Sugar (optional)
2 large eggs
1 Cup Sourdough Starter
1 Cup Buttermilk
1/2 Cup Melted, refined Coconut Oil other oil such as olive oil
1 1/2 cups Milk
Instructions
Turn on waffle iron to heat up while you mix the batter.
Mix all the dry ingredients except sugar in a large bowl. Set aside.
In a separate bowl, beat the eggs and sugar if using. Add the rest of the wet ingredients and combine.
Pour the wet ingredients into the dry ingredients and thoroughly mix together.
Pour enough batter on waffle iron to cover the surface and cook until indicator light shows, or about 3-5 minutes.
To freeze waffles, let them cool completely after cooking. Then place them in a plastic freezer bag or other air tight container. These are great for reheating in the toaster!
Notes:
We like them extra crispy on the outside. If you like them this way, leave them in the waffle iron for an extra minute or two. Make sure you keep your eye on them so they don't burn!
There's nothing quite like a fresh waffle but we've decided it's also pretty nice to taste a waffle after it's been taken from the freezer and toasted.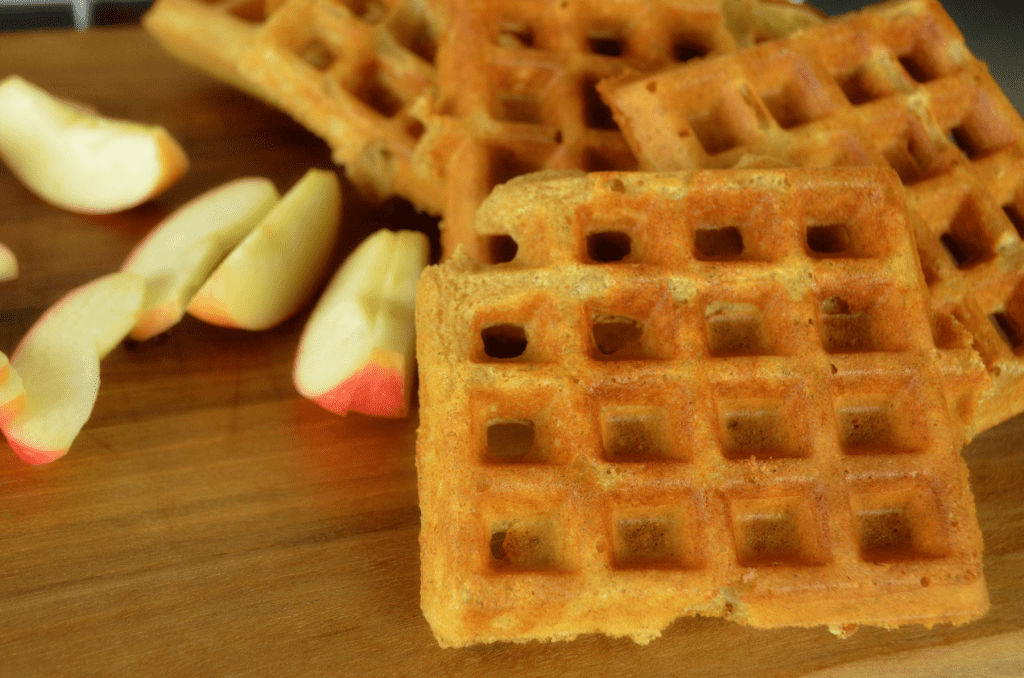 Buttermilk waffles are great. Sourdough waffles are yummy. These are the best of both worlds. Hope you and yours enjoy!
Grab my Free Set of Recipe Cards! Recipes with Einkorn Flour
If you like einkorn flour or sourdough then check out my new Printable Einkorn Recipe Cards.
Grab these recipe cards for free now!
I hate having to run back and forth on my phone or computer for recipes. Other times, I've printed out recipes and then had to fold giant papers several times in order to store them.
I made these so you can print most popular Einkorn Recipes and keep them close as you cook. I think recipes should be easy to find and easy to put away. Just place them back in your book or recipe box!
Let me know how your waffles turn out. Do you like waffles plain or with add-ins? I'd love to hear!
More Einkorn Flour Recipes (including Einkorn Buttermilk Pancakes!)
Simple Einkorn Lemon Blueberry Sourdough Scones
Simple Fluffy Einkorn Buttermilk Pancakes
Chewy Einkorn Chocolate Chip Cookies
Thanks for stopping by!
From the Hilltop,
Krista
Check out this video for more on einkorn Baking!