How to Start a Homestead for Special Diets
I never planned to live this life. Homesteading for special diets has been a lot of work but I didn't expect the joy it would bring. I'm taking control of my family's food and having so much fun doing it. Here's how to start a homestead with steps you can take to produce your own food for special diets.
Please note: this post is in collaboration with several other talented friends. We've come together to share homesteading tips to make your home the place you want, no matter where you live. Check out the links at the bottom of this page to see their great ideas!
Beginning a Homestead in One Step
One day I was browsing through house listings when I came upon the most beautiful farmhouse. "I found my dream house!" I told Bodie that night when he walked through the door. He agreed the place seemed perfect. We couldn't see all it had to offer but the pictures were charming to no end. Nine months later it was ours.
I remember going for a drive to see the "New house" one afternoon before moving in. While many people start a homesteading journey with nothing, we'd just volunteered to take care of 10+ fruit trees, three blueberry bushes, 40+ year old grape vines, garden beds and a cow that had been gifted us from an uncle! This was all new to me. Everyone has a first step.
I must admit, the cow was the beginning: our first step. When we started to actually "live off the land" and eat our own grass fed meat, things changed. We wanted to make our house more than a house. We wanted it to be our homestead. Then the special diets came and our homestead ideas shifted.
Your First Step into Homesteading for a Special Diet
Just like learning to ride a bike or learning to make dinner for a family, homesteading for a special diet takes time to learn. When we discovered that our oldest had an auto immune disorder and needed to avoid specific foods, the idea of homesteading became a life giving endeavor. I'll admit, there were a lot of tears and mommy lost her cool more than once, trying to get "farm chores" done with little ones. It's been worth it. Your time learning doesn't go to waste.
The good news is that once you start, it's easy to learn more little by little. It's like adding layers one at a time. People start in different ways. Here's a few ways to dip your toes into homesteading for special diets. The best way to start a homestead is to dive in and gain some knowledge and habits of the lifestyle. The same goes for diets and health.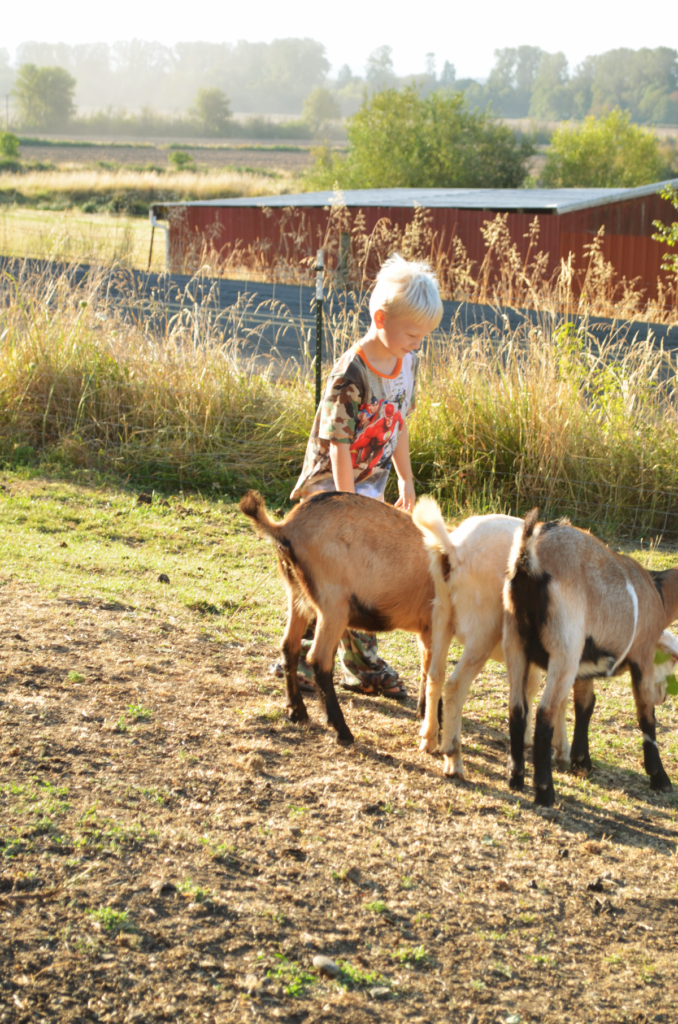 The first step is to know what you CAN and should eat. Most likely you've been overwhelmed by all that you can't eat. If you could have the best quality food that nourishes your body, what would it be? Certain fruits or veggies? Grass Fed Meat? Cultured dairy? Goat milk dairy? When you own your own grocery store, so to speak, the possibilities are endless.
First things first. YOU need to start with one thing. Pick one thing as small as it may be. Learn all you can through the internet, books, podcasts and friends.
Here are several ways to start a homestead for special diets. Just start with ONE.
How to Start a Homestead by Gardening for Special Diets
As our understanding of our son's autoimmune disorder grew, it became apparent his diet had to change. Foods other people called "healthy" caused problems for our boy. Enter the beauty of gardening. We can pick certain foods over others that cause problems. If you are struggling with food sensitivities, look at others that hold similar tastes or characteristics but don't hurt your body. Here are examples of the foods we've switched out for our son's special diet.
Onion VS Fennel. We've begun to grow fennel in our garden to preserve for soups since our son can't have onions.
Homemade Jams and Pie fillings. Our son can't have cherries. Saving lots of frozen berries or canning them into jam and pie filling have helped him have other options.
Bone Broth with Gelatin vs Chicken and Vegetable broth. When I found out nutritious gelatin was one of the worst things for our son to eat with PANDAS, his autoimmune disorder, I was shocked. Now I'm learning to make chicken broth using ingredients like veggie scraps from the garden and leftover meat with very little bones for him. You can control the ingredients and still create nutritious results!
What options do you need in your own special diet? Write down the options you will have if you grow your own food.
Other Ideas for Growing Food for Special Diets
Do you need to avoid a high carb diet? Grab different heirloom cauliflower, brussels sprouts or lettuce over carrots and potatoes.
My son can't have Basil. Even things like Pesto has substitutes for the basil, but where would you get pesto like this? It'd be hard to find. Homesteading allows you to grow and create your own food for your own needs!
Homestead Gardening for Health
This brings us to how a garden can help with your health. There is much evidence to show how just being in a garden regularly, weather in the city or country, can benefit health.
If you are wanting to homestead for special diets growing a garden is a no brainer. If you are new to gardening (as I recently was) check out the Pioneering Today Podcast. Here are a few tips to cultivate a garden for homesteading with special diets.
Make a list of the foods to grow that are options for your Special Diet.
Not everything is an option, but it's important to see all the foods that are possibilities. You'll want to have this list on hand when deciding where to put things, what you want to preserve and when you're purchasing seeds.
Shop Heirloom Seeds for the highest nutrition and more options.
While hybrids are made for mass production, heirloom seeds boast great flavor and higher nutrition. They're also better for canning compared to conventional produce. When you have a special diet, heirlooms are your go to food. Special diets can be HARD to cook for. Heirloom vegetables offer so many varieties that dinner suddenly becomes more exciting! Baker Creek is a fun seed company with a beautiful catalog but I also like to look at local heirloom seeds here in the Northwest. A few of my favorites local companies are Adaptive Seeds or Uprising Organics. These are made for my area; my gardening zone.
Best Preservation for Special Diets
When you start your growing season, make a list of what foods you plan to preserve and mark it on the month so you plan it. Note what method you will use and have any tools on hand and ready.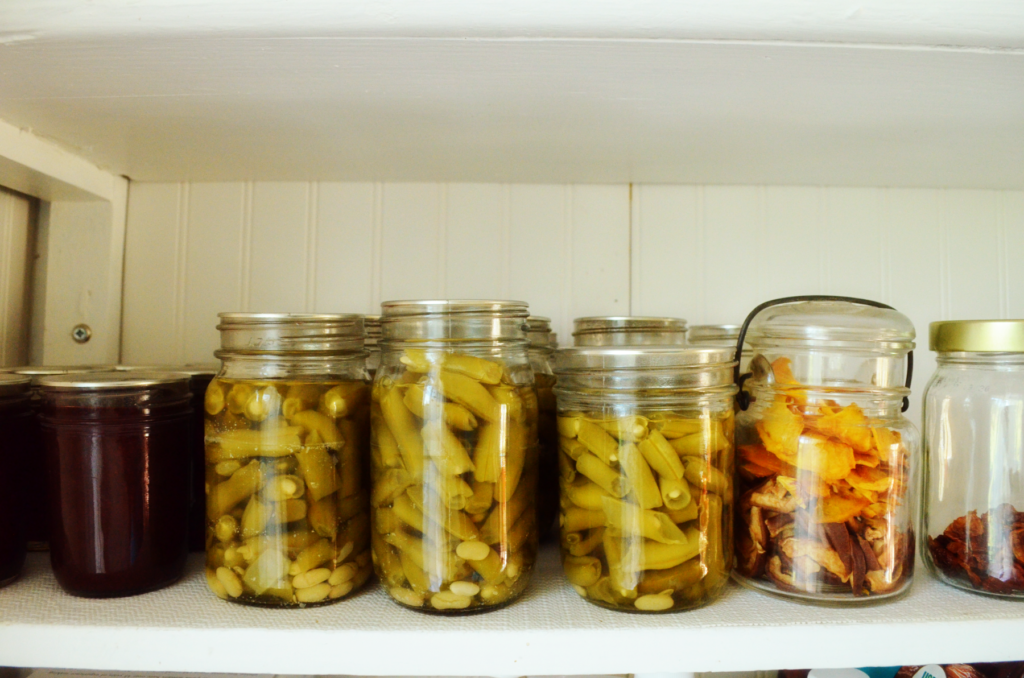 Don't forget to preserve your bounty. Whether canning or freezing, dehydrating or freeze drying, there are so many great methods to KEEP what's you've worked for. Here's how I preserve with kids running around in my house.
How to Start a Homestead to Raise Healthy Kids
What about kids? I don't know about you but my kids struggle with eating their vegetables and fruit. The good news about incorporating a garden into your homestead is it helps with their special diets too! It helps them try new foods. Kids are more likely to eat fruits and vegetables when they have the hands on experience of growing their own food.
I will admit mine are still picky. I do see a difference though, in their curiosity, pride and willingness to eat what they've grown.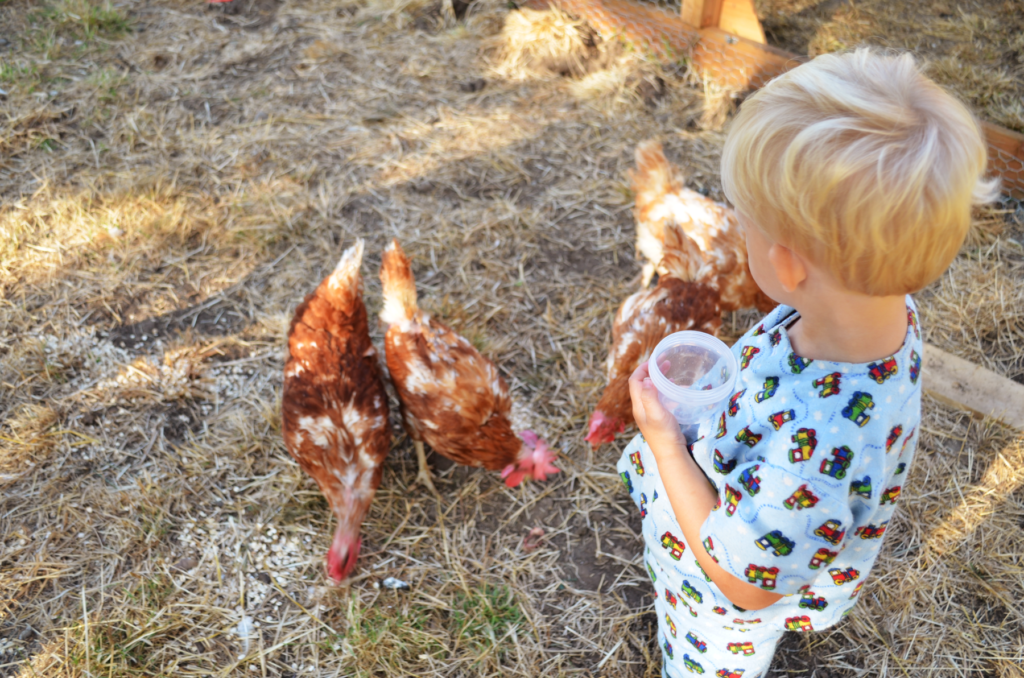 Using our homestead to grow food for a special diet has also helped our kids to take pride in caring for the garden as well as the animals. We call my five-year-old the chicken wrangler because he loves to carry them around and help care for them. Poultry is another great way to start a homestead for special diets!
How to Start a Homestead with Chickens or Ducks
We got our chickens and then something completely changed our homestead: a special diet!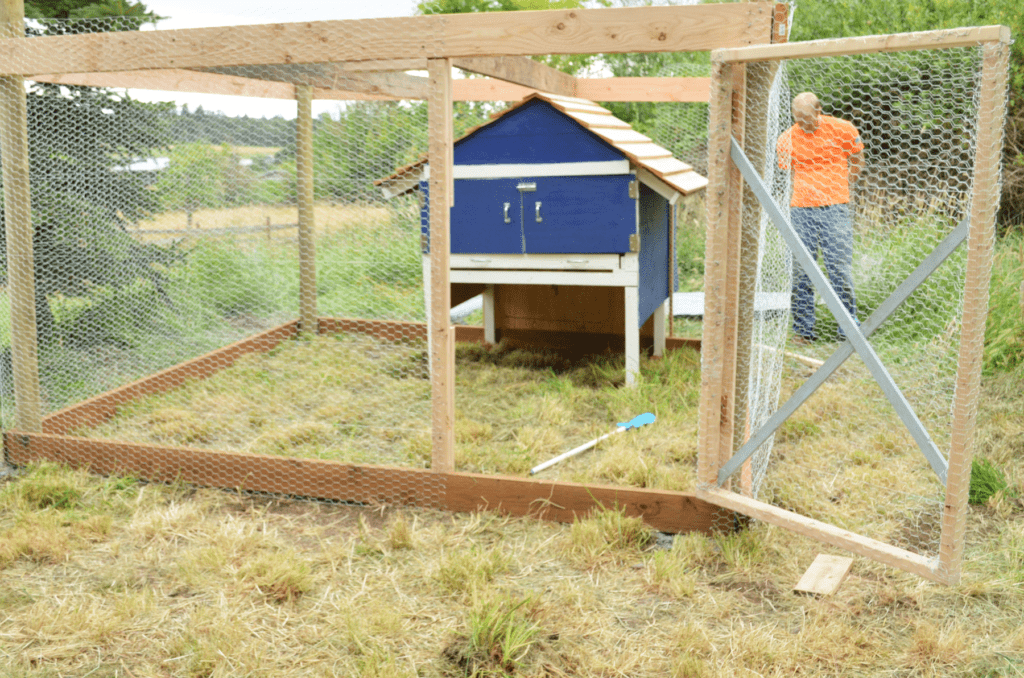 We found out my son couldn't have chicken eggs and so we began purchasing local duck eggs for him. I cringe at the money we spent on duck eggs and the special trips taken to bring them home. After nearly a year of knowing this we brought home our own ducks.
Ducks or Chickens
When I finally had to take care of poultry, my homestead life changed.
I felt like I lived on a small farm. I felt like I was truly caring for my family with food from the source. Chickens are a great way to begin homesteading. There are so many tutorials on taking care of chickens and they also fertilize the land. You will need a safe place for either ducks or chickens. We live in the country where many wild animals might attack. To keep our poultry safe we have a fenced and roofed chicken coop with a hen house inside.
Ducks are another great way to start. Their eggs are even more nutritious than chicken eggs. They are also great at controlling pests. There are many benefits to raising ducks! You will need to make sure ducks have water to swim in (we use a small plastic pool) so they can keep their feathers healthy and bills clean. Ducks prefer to sleep in brush or hay on the ground.
Dairy Sources
The two main dairy sources on a farm come from cows or goats. Depending on the person, those unable to digest cow's milk can sometimes tolerate goats milk.
Cow's Milk
We currently purchase our Raw Milk from a local small family farm through a milk share. Someday we may bring a milk cow onto our homestead. I think for families, needing the nutrition and benefits of raw milk, joining a milk share is a wonderful idea. A1 versus A2 milk can also cause a difference in how well it is digested. Jersey's and Guernsey breeds produce the A2 milk which is much more easily digested. We personally love the rich nutrient dense milk and cream.
Goat Milk
In July of 2020 we brought home our first baby goats as brush control. The kids fell in love and since making them a part of our small farm family, we've also considered having babies! You know what comes with babies. Milk! Goat milk can be easier to digest for some who can't tolerate cows milk. It is the closest milk protein to actual human breastmilk as it only contains A2 casein. This means less allergenic proteins and less inflammation! The fatty acids can also help with intestinal disorders. There are many other benefits so check them out yourself.
From the Source Products
When you begin to raise your own meat, eggs or produce something else happens. You realize you hold an opportunity to give your family even more products from the source. Goats milk can become the next naturally pure bar of soap. Fresh Tallow can be made into a balm for healing skin. Milk and cream can be cultured into products such as sour cream, kefir, yogurt and more.
The good news is that you know each and every ingredient that goes into your food and skin care products. YOU can fit the ingredients to what you need. In some ways, it's the ultimate Burger King. You can have it your way.
The First Days of Learning how to Start a Homestead
Find someone who knows about the process and care. We have a friend whose done steers for years. We regularly purchase our own steers from him. Having his knowledge and experience (not to mention his help at times!) has been crucial to our success.
After several months of purchasing eggs from our neighbor down the road, we finally bought our own chickens. Our questions and discussions with him gave us much more confidence to jump in and get our own.
Find some knowledgeable person who will walk with you through the process. Ask around if friends have friends or join a Facebook group. It helps take away intimidation when you know there's someone to call with questions-or for help when the cows get out.
In the end, you decide how to homestead. You decide what your homestead will look like and it will always look different from the others. This life is based on the needs or your family.
Start a Homestead with other "From the Source" Items
We won't go over these as much but growing herbs and raising bees are another smart idea if these benefit healing for your body. Honey, bee propolis and bees wax all have healing benefits of their own. If you've looked into bee products for supplements, you probably know how expensive they can be. Herbs, too can benefit the healing process in our bodies and have been used long before modern medicine.
Don't underestimate the time this endeavor takes. Learning how to homestead is a lifestyle for sure. Stepping in slowly will help you not get overwhelmed while adding as much simplicity to your special diet as possible. Enjoy new freedom in your food choices as you start a homestead for a special diet.
Other Homesteading Ideas from Friends
Skill up! Check out these other posts on homesteading from some of my very talented blogging friends and pin or share:
How to Start a Suburban Homestead with Hollyn of Our Simple Graces
What you Need to Start Garden Seeds Indoors with Janelle of Crowded Table Farmstead
My Family Milk Cow is Calving Now What with Ashley of the Funny Farm Assistant Manager
Homesteading Series 1 Beginner Starting Seeds with Anna of the Canfield Creations
Owning a Family Cow Basics with Joelle of From Scratch Farmstead
Other Posts You May Like
How to Make Home Made Herbal Iced Tea
Simple Care and Keeping of a Wooden Cutting Board
Does Einkorn Cause Inflammation? Gluten Free and Autoimmune Disorders
In My Opinion: The Mockmill 100 Flour Mill
Recipes From the Hilltop Kitchen
Simple Einkorn Lemon Blueberry Sourdough Scones
How to Make Einkorn Sourdough Garlic Herb Bread
Soothing Chicken Soup for Comfort Food Cravings
Thanks for Stopping By!
From the Hiltop,
Krista
Psalm 121:1-2