First Adoption Travel: What We're Packing
It's finally time! After months of waiting, we're able to meet our soon-to-be daughter. In addition to clothing, snacks and hygiene supplies, we're bringing a few item especially for our visit at the orphanage. No, we won't be bringing her home this time. It's so hard to think we have to come home and wait before flying back and finally bringing her home. For now, though, we'll meet her and get the process going. Here's what we are taking for our first adoption travel.
Treats
One of the most encouraged things we were told to take was treats for the kids at the orphanage. We weren't sure about whether to just bring a few for our child or to bring something for the entire orphanage but we just brought a few suckers for our girl. These are called Zollipops.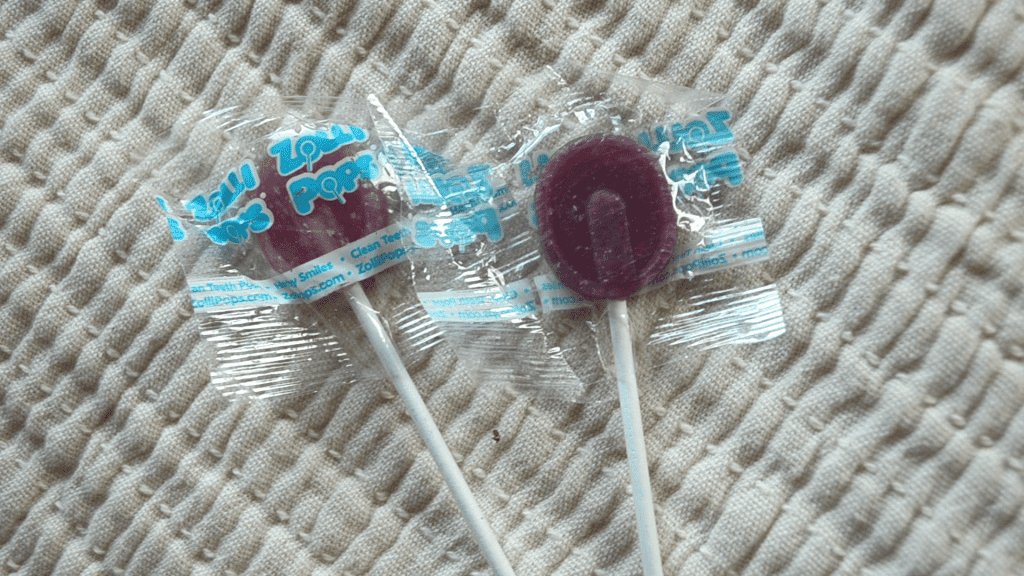 The lollipops are specifically made to clean teeth so I thought it'd be a good idea as many kids coming from orphanage settings struggle with oral health. Amazon has them but you can also find them at many grocery stores in their health food section.
Post visit note: We didn't end up sharing the lollipops while there during our first adoption travel but I'm sure we will bring them next trip. Because of the different rules for orphanages as well as all the uncertainty around Covid 19, visiting guidelines at the orphanage weren't clear in advance. Some things were left in the car.
Stuffed Animal
Because our girl lives in an orphanage, gifts will most likely get mixed up with the other items at the orphanage. I've heard story after story of how things were left for a child (clothing, toys, etc.) and when the parent returned to bring the child home, the gift was lost.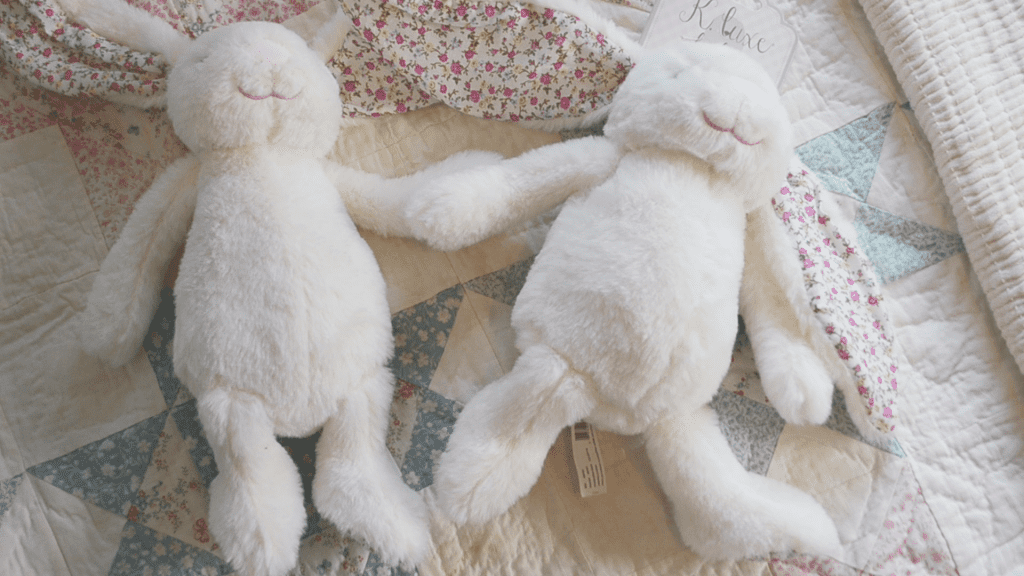 Even so, I wanted to have something to give her and copied another family's idea. We bought two identical stuffed bunnies and kept one at home. The other is to gift her on our first trip. Even if she loses the bunny we've brought, she'll have another recognizable bunny to come home to. If you do this, it's best to find something that won't be expensive since you'll most likely lose one.
Photo Album
Another idea was to make an album of photographs showing our family, animals, property and neighborhood. Instead of scrapbooking, I found an online photo company like shutterfly and used a discount code. When labeling the pictures, I used both English and the language spoken in her region.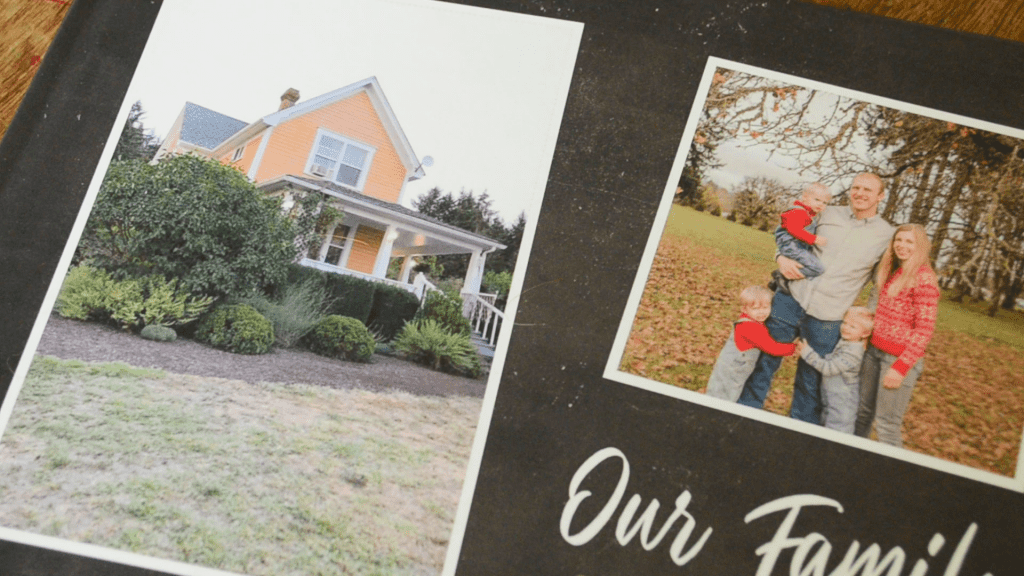 Note: The photo book was a hit with both our girl and others involved in the adoption. Everyone wanted to see it: The orphanage director, the social workers, the facilitator. We left the book so the judge and others involved in the adoption could have a chance to look through it as well.
Get online and search for discount codes when making a photo book. Sometimes you can find incredible deals!
Baby Photo Book
Even though I'd made a photo book, I wanted to have something to leave with our soon-to-be daughter after our first adoption travel. Like I said, it could wind up lost. I was prepared for that. On the other hand, I'd heard that often times a little photo book would be left in a child's crib and a nanny might show them pictures. That is my hope.
We received this one as a gift. I've also found these online.
Other things we didn't bring
I learned its polite to bring a gift especially for the child's orphanage, but because of the varying suggestions and the changes from Covid 19, I waited. After arriving, our facilitator suggested diapers so we went straight to the store and stocked up for our trip to the orphanage region.
Another item I planned to bring was a cloth measuring tape. I wanted to check on our girl's size. In addition, I wanted to do some measurements for an adoption clinic that assesses the child's needs while a family is traveling. In the rush of activity and packing I forgot to bring one. All in all we got though without it but I'd definitely recommend adoptive families bring one if possible.
Adoptions.com has some great pointers for packing when completing an international adoption. Also, check out Lyssa at Part of Me blog. She has created an exhaustive adoption packing list. Every little thing you could think of is listed!
Other First Adoption Travel Ideas
Last but not least, bring a paper and pen to take notes about your child's file. I did this because we don't get to keep the file yet. Paper can also be used for tracing a young child's feet. Save it to figure out their size.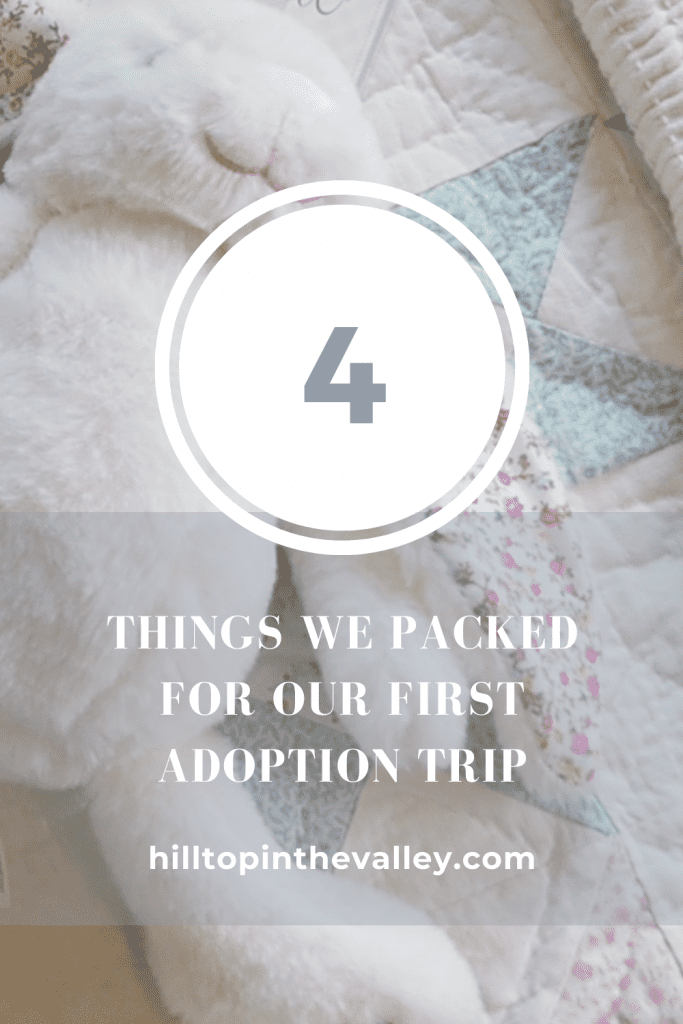 If you are in the middle of an adoption I'd love to hear what you've brought or are planning to bring! I'm so thankful for the families that have gone before and helped give input to our packing. If you're in the midst of your first adoption travel, tell me how it's going! I love to hear your stories.
From the Farmhouse,
Krista
Also check out:
Best Parenting Advice I Got Last Year