The Most Helpful Parenting Tip I Learned Last Year…
I have to admit something.
I am a pretty sweet person. I try to smile at people. I try to talk respectfully around people.
BUT
When I became a parent my biggest fears came true.
I became a CRAZY parent.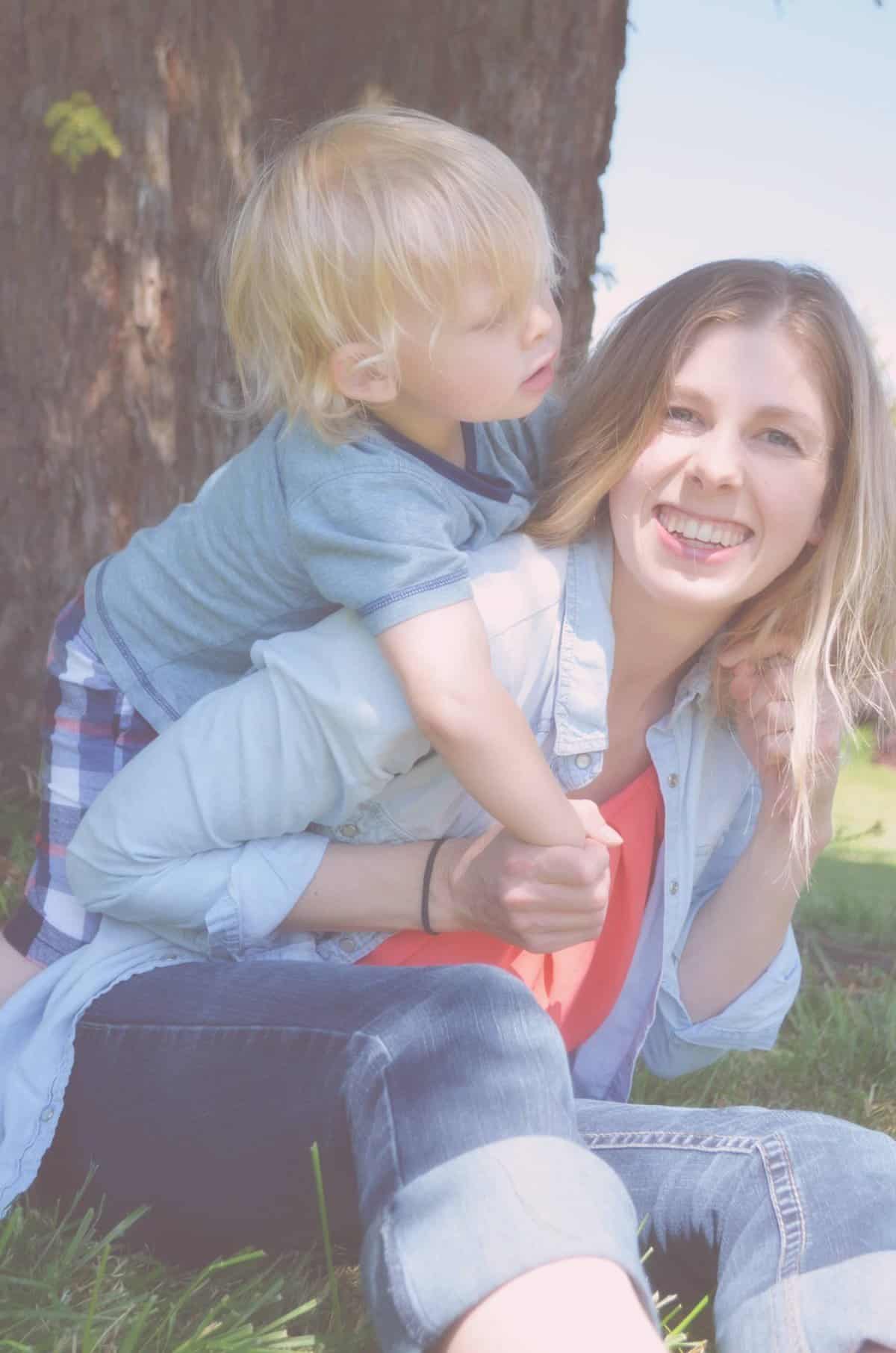 I never understood before how kids could really drive someone crazy, but in the back of my mind I had a fear that somehow I'd fall into that category- and I did!
There was always a trigger. The laughing at mom when disobeying and then laughing more when being disciplined. The whining. The crying and screaming.
If truth be told, my kids acted like a crazy person during those times and I just couldn't contain my social distancing as mom. I caught their crazy bug. I'd feel like I'd lost my sanity, and in the end, I'd hate myself and want to just stay as far away from those kids as possible. They make me crazy don't ya know?!
Over the past few years we've found that many things go into a child's behavior, from nutrition to personality to parenting styles to a parent's own past.
We saw our second son's behavior as a toddler change dramatically when we took him off grains and sugars and eventually he stayed gluten free. (you can read about it here.)
We then saw our oldest son's behavior change when we learned how to help his sensory processing issues.
Most recently, we've been learning how to look into our own triggers and how that affects our parenting responses.
Even with the constant learning and growing as a parent, I'd have to say the most influential change we've made in our parenting was something we learned just a year ago.
Here's the best parenting tip I've learned.
When preparing for our adoption, we attended the Empowered to Connect Conference put on by Show Hope ( know Steven Curtis Chapman? Anyone?). We came away from the event with so many tools but this one helped our family immediately.
One-on-One Time.
During the event, they talked about one-on-one time and the need kids have for this time with parents. I honestly thought I spent a LOT of time with my kids (and I do!) but since having three boys back to back, their "personal attention" time had turned into a nearly 24/7 "sharing attention" time.
Sure, I spend a LOT of quality time with my kids. We build together. We cook together. We read together. We're tight! But that's usually a couple if not all the kids together!
So…Spending one-on-one time with kids.
Yup. Too simple right?
Do you spend Quality time with each of your kids everyday?
Well I'm not sure we do either, but we are working on it and the results have been IMMENSE.
We'd never before seen such a black and white change in behavior as when we regularly spent one on one time with the kids after coming back from that conference.
Perfection!
O.k. so it didn't work quite that great but even so we've been amazed by how much better their behavior depends on how close they feel to their parents.
You're probably thinking, "How in the world am I going to find time to do something with each of my kids every day?"
Here's a few tips to help.
1. First of all, don't feel like it has to be EVERY SINGLE DAY
Obviously, the more the better but it can be so much more simplified than we make it. The easiest way to over complicate it is to think for example, "everyday I'm gonna need to have this elaborate time with my kids-all 5 of them!" That's enough of a trigger to make you feel crazy! Which brings me to my next tip…
2. TEN MINUTES
That's it. I mean, if you can stay out and play ball with your son for two hours on a sunny afternoon, by all means do it. Realize though, that just getting in ten minutes of quality time alone with one child can do wonders!
3. Let them lead and use your words to encourage
What do they want to do? How do they want to play fairy or dinosaurs? Let them have control and instead of trying to use the time to "teach" or "coach" use it to encourage. "I like the way you …." Car rides are a great place to just listen and encourage older kids.
4. Where and When
This is one of the discouraging aspects of making changes in any part of life: finding time. Here are a few of the times we've picked as well as other ideas that may work for your family.
Before bedtime one parent takes the littler ones while the older stays up with the other parent for a few minutes more.
Little kids can do bath time with one parent. You can even take turns in the bath tub. Fun for young ones and productive too! 😉
Gardening time
While taking one child grocery shopping have a detour to something fun like a playground, ice cream, coloring at a coffee shop or something they like.
Use nap times of younger kids for one-on-one times with the older ones.
5. Routine
One of the best ways to incorporate this is to make it routine. I used to think of one-on-one time as something that was a big special event (think father daughter dance) but I realize now that it can be something so regular and familiar to kids that they expect it and want it on a consistent basis. Because our kids are used to having time with a parent multiple times a week, I'll often hear words like "Let's do Mommy Larkin time!).
Note: they will also use this to try to stay up later…
6. Be Patient with Older Kids
Remember that when a relationship is not strong, it's harder to feel close. If you are starting with an older child and don't know how to connect, simply start with being present in their interests and being there for them.
Let me tell you, I'm still learning.
There's so much to raising kids and guess what? I've never done it before (like the most of ya)! Each day is new and a lot of problems are new. Even so, relationship is a huge key in any Parent child relationship and We've seen wonderful results by investing in relationships with our children. Hope you get something from it too!
-Krista
Link Notes:
Empowered to Connect Conference
What's Your Play Personality Post