35 Best Bible Verses for Overwhelming Stress and Anxiety
Whether your overwhelm is due to a rough day or multiple life circumstances, these Bible verses for overwhelming stress will help remind you of God's presence and bring peace to your stress and anxiety.
Note: This post may contain affiliate links. This means if a link is clicked on and you follow through to make a purchase, I receive a small commission at no extra cost to you.
How to Use Bible Verses for Overwhelming Stress and Anxiety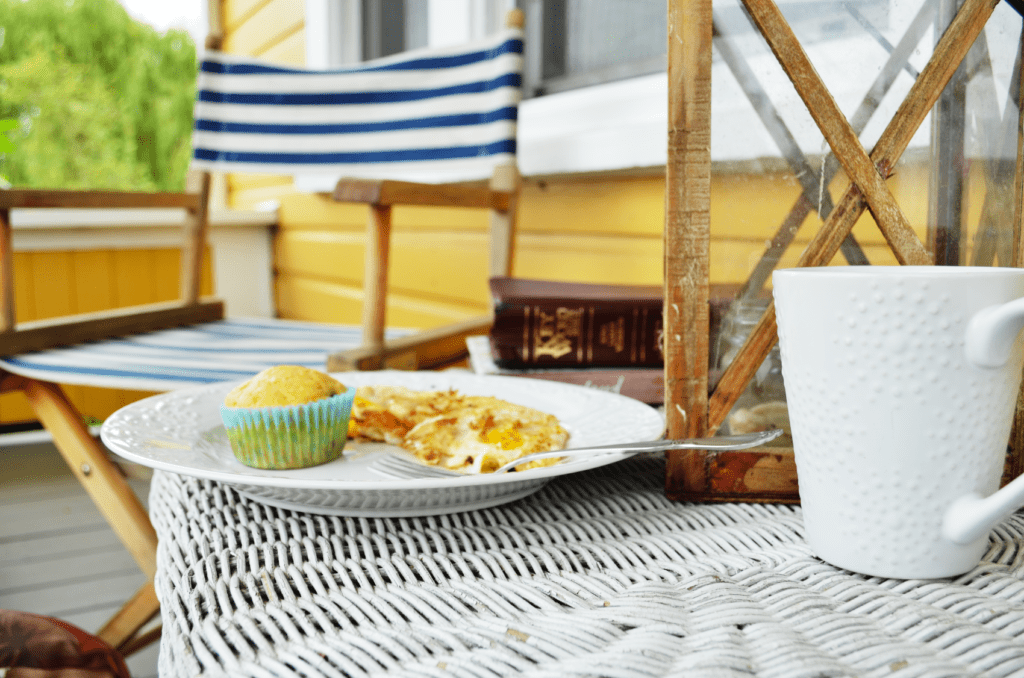 My oldest has an autoimmune disorder that causes inflammation in his brain. This results in behavior problems, learning disorders, social problems, sensory issues, OCD, ADHD and anxiety. When his body's doing well, he's very calm. When his autoimmune disorder flares, his childhood innocence seems to be taken away.
At our homeschool coop this week, he was having a particularly rough time. His nervous fidgety behavior was climbing. The art activity he took part in would usually be a joy. Sadly because of his anxiety, it became overwhelming. He got angry and began to hold back tears. After offering help to no avail, I left the room to pray and text a prayer request for a boy who struggled so much with life.
I walked back into the room and he jumped out of his chair to show me a picture he drew. It was Christ Jesus holding his hand.
"I decided to give up my meanness" he said confidently pointing to a picture of his savior caring for him.
It won't be the last time this boy struggles, but I can learn so much about giving up the stress my body holds by watching him. I hope these encourage you in your overwhelming times to allow your heavenly father to hold your hand. Walk through the hard times with him. Here's where to start:
Identify the lie that you're believing
It could have to do with your worth being tied to something other than the worth God has given you. It may be something as simple as thinking "it has to be done NOW." For my son, it was perfection and control. Identify the lie. He believed he needed things to be perfect in order to enjoy his time. Oh wait. I do that too!
Surrender the Lie to God
Lies cause stress in our bodies, but when we surrender the stress to God, the lie we believe MUST go with it. You can't have one without the other. If you have a hard time identifying any lies you might believe, find a Biblically based counselor to help you.
Find Verses That Help you Remember the Truth
Moving quotes and self help wordage is gold these days. The problem is, words only brings hope for a moment UNLESS they are grounded in truth (John 14:6 "Jesus answered, "I am the way and the truth and the life. No one comes to the Father except through Me."). Seeing words look appealing is one thing. The power of truth is quite another.
Surround yourself with things and people that encourage you to believe the truth: Bible verses, entertainment, media, people, activities etc. This is why it's so important to keep Bible verses for overwhelming stress close by; not just in times of trouble, but also when life feels good.
A few Notes on These Bible Verses
Know that Many of these verses have very important contexts to keep in mind. When you are drawn to a particular verse, look it up and find the context behind it by reading the verses before and after. I've noted the context in a few of these.
Put these verses in a place you look at often and practice meditating on the words or memorizing them. I like to meditate on God's word while brushing my teeth in the bathroom. You could stick it on notepaper next to your work desk, on you car's dashboard or a kitchen cupboard.
Most of these verses use the ESV or NIV version.
Battling Overwhelming Stress
These verses are specifically chosen for those seasons of life and hard times that are simply overwhelming. You feel as though you can't handle it on your own. These verses are for you.
Even though I walk through the valley of the shadow of death,
I will fear no evil,
for you are with me;
your rod and your staff,
they comfort me.

Psalm 23:4
Matthew 11:28-30 "Come to me, all you who are weary and burdened, and I will give you rest. Take my yoke upon you and learn from me, for I am gentle and humble in heart, and you will find rest for your souls. For my yoke is easy and my burden is light."
Bible Verses for Overwhelming Stress
Psalm 3:3 (A Psalm from when David ran from Absolam, who wanted to take his throne) "But You, O LORD, are a shield about me, my glory, and the one who lifts my head."
Psalm 23:1-2 "The LORD is my shepherd; I shall not want. He maketh me to lie down in green pastures;
He leadeth me beside still waters." (note: the whole chapter is a wonderful one to read and memorize for overwhelm)
Psalm 27:14 "Wait for the LORD; Be strong and let your heart take courage; Yes, wait for the LORD."
Psalm 28:6-7 "Blessed be the LORD, Because He has heard the voice of my supplication. The LORD is my strength and my shield; my heart trusts in Him, and I am helped; Therefore my heart exults."
Psalm 34:4 (A Psalm declaring God as Provider) "I sought the LORD, and He answered me, and delivered me from all my fears."
Psalm 91:1-2 " He who dwells in the shelter of the most High will abide in the shadow of the Almighty. I will say to the LORD, 'My refuge and my fortress, my God in whom I trust!"'
Psalm 121:1-2 "I will lift up my eyes to the mountains; from where shall my help come? My help comes from the LORD, Who made heaven and earth. He will not allow your foot to slip; he who keeps you will not slumber."
Isaiah 26:3-4 "You keep him in perfect peace whose mind is stayed on you, because he trusts in you. Trust in the LORD forever, for the LORD GOD is an everlasting rock."
Psalm 94:19 "When the cares of my heart are many, your consolations cheer my soul."
Psalm 55:22 "Cast your cares on the LORD and he will sustain you; he will never let the righteous be shaken."
Times of Trouble
Consider it pure joy, my brothers and sisters, whenever you face trials of many kinds, because you know that the testing of your faith produces perseverance. Let perseverance finish its work so that you may be mature and complete, not lacking anything.

James 1:2-4
God's perfect love is bigger than any stressful situation. This group of verses is to encourage you in those times when your stress levels are extremely high. The hope is that, in meditating on these scriptures, you might find his perfect peace.
Bible Verses For Times of Trouble
Proverbs 18:10 "The name of the LORD is a strong tower. The righteous man runs into it and is safe."
Psalm 27:1 The LORD is my light and my salvation; Whom shall I fear? The LORD is the defense of my life; Whom shall I dread?
Isaiah 41:10 "Oh do not fear for I am with you, do not be dismayed, for I am your God. I will strengthen you and uphold you with my righteous right hand."
Proverbs 3:5-6 "Trust in the LORD with all your heart and lean not on your own understanding; in all your ways submit to him, and he will make your paths straight."
Jeremiah 17:7-8 "But blessed is the one who trusts in the Lord, whose confidence is in him. They will be like a tree planted by the water that sends out it's roots by the stream. It does not fear when heat comes; its leaves are always green. It has no worries in a year of drought, and never fails to bear fruit."
Psalm 61:1-3 "Hear my cry, oh God, listen to my prayer; from the end of the earth I call to you when my heart is faint. Lead me to the rock that is higher than I. For you have been my refuge, a strong tower against my foe."
Philippians 4:12-13 "I know how to be brought low, and I know how to abound. In any and every circumstance, I have learned the secret of facing plenty and hunger, abundance and need. I can do all things through him who strengthens me." (In the context of contentment despite hard circumstances)
Philippians 4:19 "And my God will supply every need of yours according to his riches in glory in Christ Jesus."
Bible Verses for Negative Thoughts
Our thoughts effect our ability to cope with stress more than we may know. There's a reason God's word tells us to "renew your mind." For me, it means becoming aware of the inward thought patterns. Is it sarcasm? Why? This is the first step in learning to choose new thoughts.
"For though we walk in the flesh, we are not waging war according to the flesh. For the weapons of our warfare are not of the flesh but have divine power to destroy strongholds. We destroy arguments and every lofty opinion raised against the knowledge of God, and take every thought captive to obey Christ"

2 Corinthians 10:3-5
Bible Verses to Renew your Mind
Psalm 42:11 "Why are you in despair, O my soul? Any why have you become disturbed within me? Hope in God, for I shall yet praise Him, the help of my countenance and my God."
John 14:1 "Let not your hearts be troubled. Believe in God; believe also in me."
Philippians 4:8 "Finally, brothers and sisters, whatever is true, whatever is noble, whatever is right, whatever is pure, whatever is lovely, whatever is admirable—if anything is excellent or praiseworthy—think about such things."
Habakkuk 3:17-19 "For though the fig-tree shall not flourish, Neither shall fruit be in the vines; The labor of the olive shall fail, And the fields shall yield no food; The flock shall be cut off from the fold, And there shall be no herd in the stalls: Yet I will rejoice in Jehovah, I will joy in the God of my salvation. Jehovah, the Lord, is my strength; And he maketh my feet like hinds feet , And will make me to walk upon my high places."
Matthew 6:33-34 "But seek first the kingdom of God and his righteousness, and all these things will be added to you. Therefore do not be anxious about tomorrow, for tomorrow will be anxious for itself. Sufficient for the day is its own trouble."
Philippians 4:6-7 "Do not be anxious about anything, but in every situation, by prayer and petition, with thanksgiving, present your requests to God. And the peace of God, which transcends all understanding, will guard your hearts and your minds in Christ Jesus."
Colossians 3:2 "Set your minds on things above, not on earthly things."
Colossians 3: 15 "Let the peace of Christ rule in your hearts, since as members of one body you were called to peace. And be thankful."
He is Our Ever Present Help
"Therefore I tell you, do not be anxious about your life, what you will eat or what you will drink, nor about your body, what you will put on. Is not life more than food, and the body more than clothing?

Look at the birds of the air: they neither sow nor reap nor gather into barns, and yet your heavenly Father feeds them. Are you not of more value than they? And which of you by being anxious can add a single hour to his span of life? And why are you anxious about clothing?

Consider the lilies of the field, how they grow: they neither toil nor spin, yet I tell you, even Solomon in all his glory was not arrayed like one of these. But if God so clothes the grass of the field, which today is alive and tomorrow is thrown into the oven, will he not much more clothe you, O you of little faith? Therefore do not be anxious, saying, 'What shall we eat?' or 'What shall we drink?' or 'What shall we wear?' For the Gentiles seek after all these things, and your heavenly Father knows that you need them all. But seek first the kingdom of God and his righteousness, and all these things will be added to you.

Therefore do not be anxious about tomorrow, for tomorrow will be anxious for itself. Sufficient for the day is its own trouble."

Matthew 6:25-34
Remember when going through these Bible verses for overwhelming stress that God is always here for you. Here are some verses that that remind you of his ever present faithfulness. You may not feel his presence. But he is faithful to walk through the stress with you.
Isaiah 40:31 "but they who wait for the LORD shall renew their strength; they shall mount up with wings like eagles; they shall run and not be weary; they shall walk and not faint."
Psalm 46: 1-2 "God is our refuge and strength, a very present help in trouble. Therefore we will not fear, though the earth should change and though the mountaintops slip into the sea."
John 15:5 (Spoken by Jesus Christ) "I am the vine and you are the branches. The one who remains in Me, and I in him, will bear much fruit. For apart from Me you can do nothing."
Micah 7:7-8 "But as for me, I will look to the LORD; I will wait for the God of my salvation; my God will hear me. Rejoice not over me, O my enemy; When I fall, I shall rise; when I sit in darkness, the LORD will be a light to me."
1 Peter 5:7 "Cast all your anxiety on him because he cares for you."
Other Posts you may enjoy
Welcome Home Anastasia: Our Adoption is Complete
What it's like Six Month Post Adoption
Simple Einkorn Lemon Blueberry Sourdough Scones
I hope this list of Bible verses for overwhelming stress offers you hope in the mist of whatever heavy burdens you're carrying. I've found God's word to be one of the best ways to battle overwhelm. I pray you feel the peace of God in your own troubles.
From the Hilltop,
Krista