15 Encouraging Bible Verses for Gardening and Planting Time
Bible Verses About The First Garden
Everything was how it was meant to be. The first garden, the garden of Eden, represents the life that brimmed in a world of perfect communion with God. The word of God tells us the presence of the Lord God was here. It was as though the physical and the spiritual joined perfectly. Why? because what God made was good. Various plants and trees thrive and we can see the land produce vegetation. Instead of things taking over each other (like in my own garden) plants work in perfect harmony. Everything and everyone is fulfilling their purpose. Hard work is NOT bad. It's rewarding. That is, until fruit was taken from the tree of the knowledge of good and evil which stood in the middle of the garden.
Note: This post may contain affiliate links. This means if you click on a link and follow through to make a purchase, I receive a small commission at no extra cost to you. Thank you for your support!
Most of these scripture quotations use the New International Version. I hope these verses will encourage more Bible study as the most meaningful Bible verses are powerful because of their context. It's always best to look at the complete story.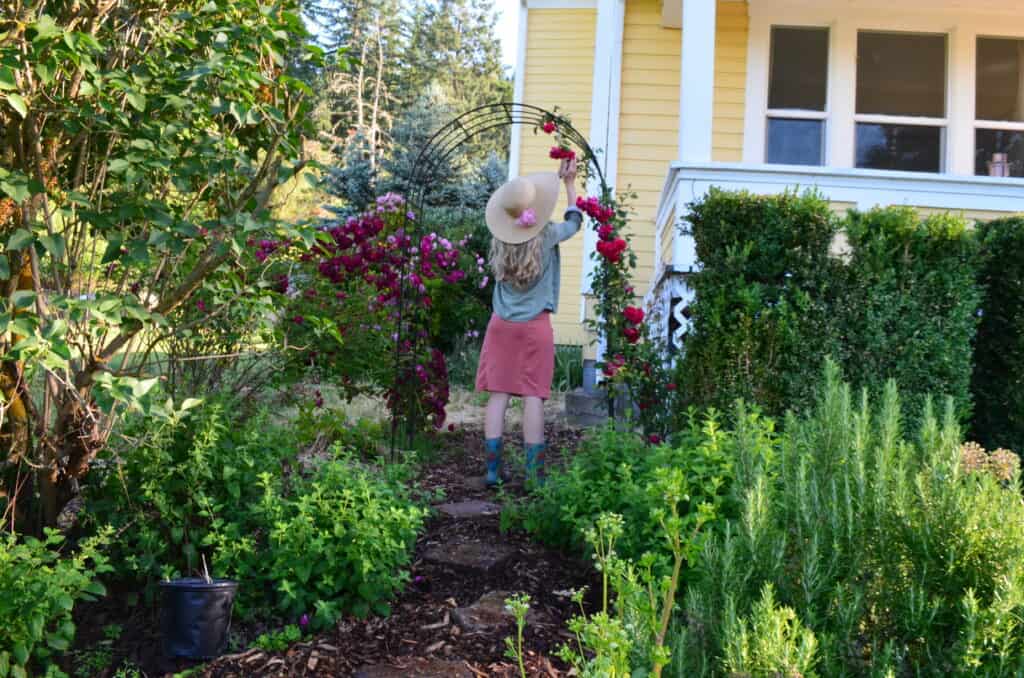 And Jehovah God planted a garden eastward, in Eden; and there he put the man whom he had formed.

Genesis 2:8
It Produced Fruit
"Then God said, "Let the earth bring forth vegetation: seed-bearing plants and fruit trees, each bearing fruit with seed according to its kind." And it was so. The earth produced vegetation: seed-bearing plants according to their kinds and trees bearing fruit with seed according to their kinds. And God saw that it was good." Genesis 1:11-12
It was Well Watered
Now a river flowed out of Eden to water the garden, and from there it branched into four headwaters: Genesis 2:10
Man Took Care of It
The LORD God took the man and put him in the garden of Eden to work it and keep it. Genesis 2:15

"And they heard the sound of the LORD God walking in the garden in the cool of the day, and the man and his wife hid themselves from the presence of the LORD God among the trees of the garden. But the LORD God called to the man and said to him, "Where are you?" And he said, "I heard the sound of you in the garden, and I was afraid, because I was naked, and I hid myself." He said, "Who told you that you were naked? Have you eaten of the tree of which I commanded you not to eat?" '

Genesis 3:8-11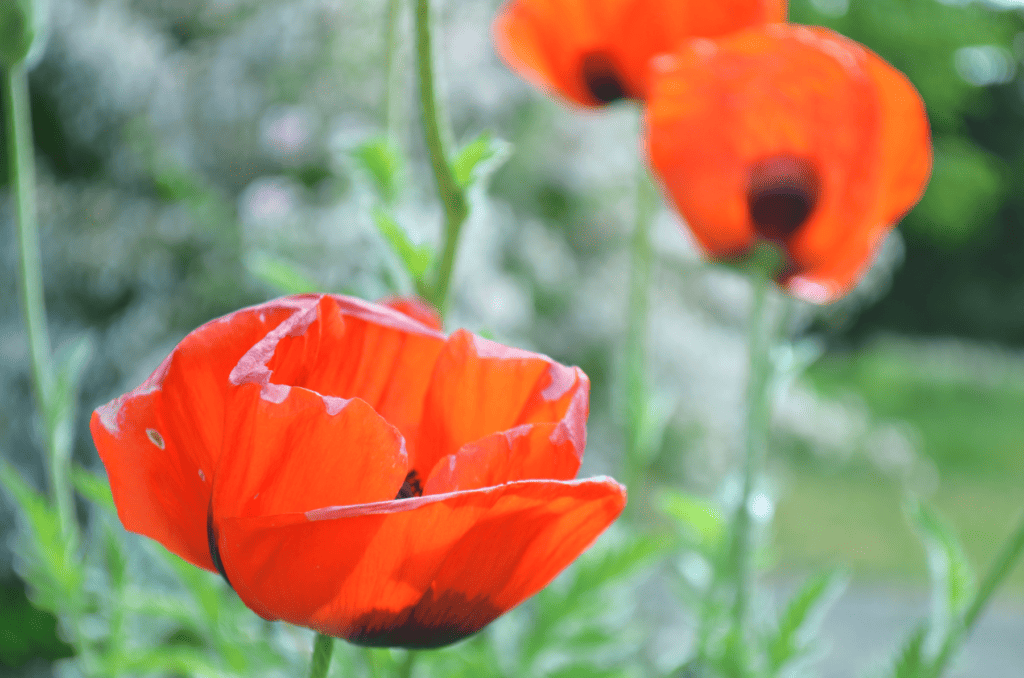 Garden Verses for Hope
The fall of man introduced chaos, destruction and hopelessness. One of the consistent pictures of hope God gives throughout scriptures uses the image of a garden and it's fruits growing once again. One example is seen when bringing God's people Israel to a new land (Canaan), but it's also used in reference to eternal life. Along with spiritual life, plants will once again brim with life under the care of our master gardener.

And Lot lifted up his eyes and saw that the Jordan Valley was well watered everywhere like the garden of the LORD, like the land of Egypt, in the direction of Zoar. (This was before the LORD destroyed Sodom and Gomorrah.)

Genesis 13:10
Promises of Provision
"For the LORD your God is bringing you into a good land, a land of brooks of water, of fountains and springs, flowing out in the valleys and hills, A land of wheat and barley, of vines and fig trees and pomegranates, a land of olive trees and honey, a land in which you will eat bread without scarcity, in which you will lack nothing, a land whose stones are iron, and out of whose hills you can dig copper. And you shall eat and be full, and you shall bless the LORD your God for the good land he has given you." Deuteronomy 8:7-8
"The Lord will guide you always;
he will satisfy your needs in a sun-scorched land
and will strengthen your frame.
You will be like a well watered garden,
like a spring whose waters never fail." Isaiah 58:11
The Ultimate Promise for Life
No more shall there be in it
an infant who lives but a few days,
or an old man who does not fill out his days,
for the young man shall die a hundred years old,
and the sinner a hundred years old shall be accursed.
They shall build houses and inhabit them;
they shall plant vineyards and eat their fruit.
They shall not build and another inhabit;
they shall not plant and another eat;
for like the days of a tree shall the days of my people be,
and my chosen shall long enjoy the work of their hands.
They shall not labor in vain
or bear children for calamity,
for they shall be the offspring of the blessed of the LORD,
and their descendants with them.
Before they call I will answer;
while they are yet speaking I will hear.
The wolf and the lamb shall graze together;
the lion shall eat straw like the ox,
and dust shall be the serpent's food.
They shall not hurt or destroy
in all my holy mountain,"
says the LORD.

Isaiah 65:20-25
Bible Verses with Purpose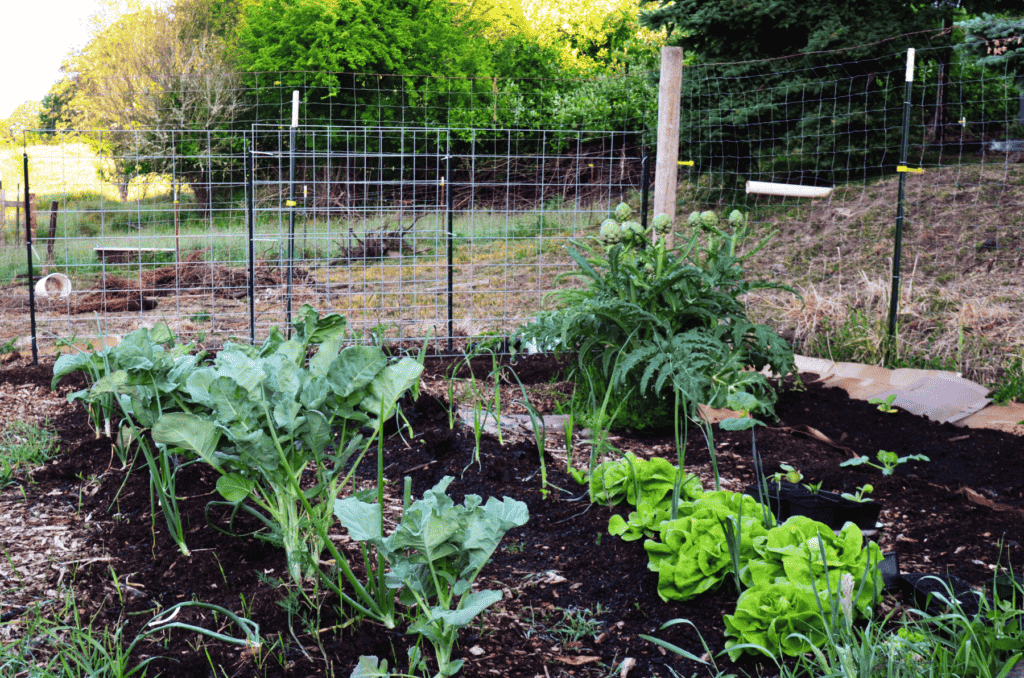 The purpose of plants is made clear and parallels are drawn between their purpose and ours. They are a sign of seasons, a giver of food, beauty and more. Good soil is vital for plants just as our spiritual life thrives through purposeful choices rooted in the word of God. Only then do we bare "much fruit" (John 15:5).
And he told them a parable: "Look at the fig tree, and all the trees. As soon as they come out in leaf, you see for yourselves and know that the summer is already near. So also, when you see these things taking place, you know that the kingdom of God is near. Truly, I say to you, this generation will not pass away until all has taken place. Heaven and earth will pass away, but my words will not pass away.

Luke 21:29
 For as the soil makes the sprout come up and a garden causes seeds to grow, so the Sovereign LORD will make righteousness and praise spring up before all nations. Isaiah 61:11
Food Encourages Purposeful Life
'And he told this parable: "A man had a fig tree planted in his vineyard, and he came seeking fruit on it and found none. And he said to the vinedresser, 'Look, for three years now I have come seeking fruit on this fig tree, and I find none. Cut it down. Why should it use up the ground?' And he answered him, 'Sir, let it alone this year also, until I dig around it and put on manure. Then if it should bear fruit next year, well and good; but if not, you can cut it down.'" Luke 13:6-9
Comfort and Peace
We now have science to back the fact that being in and caring for a garden brings peace into one's life. Is it the purpose of work? Is it the beauty? Is it being outside? I'm sure it's many things. We were meant to be among plants. Check out this post for more verses about finding peace amongst overwhelm.
"Let us go out early to the vineyards
and see whether the vines have budded,
whether the grape blossoms have opened
and the pomegranates are in bloom.
There I will give you my love." Song of Solomon 7:12
For the LORD comforts Zion;
he comforts all her waste places
and makes her wilderness like Eden,
her desert like the garden of the LORD;
joy and gladness will be found in her,
thanksgiving and the voice of song.

Isaiah 51:3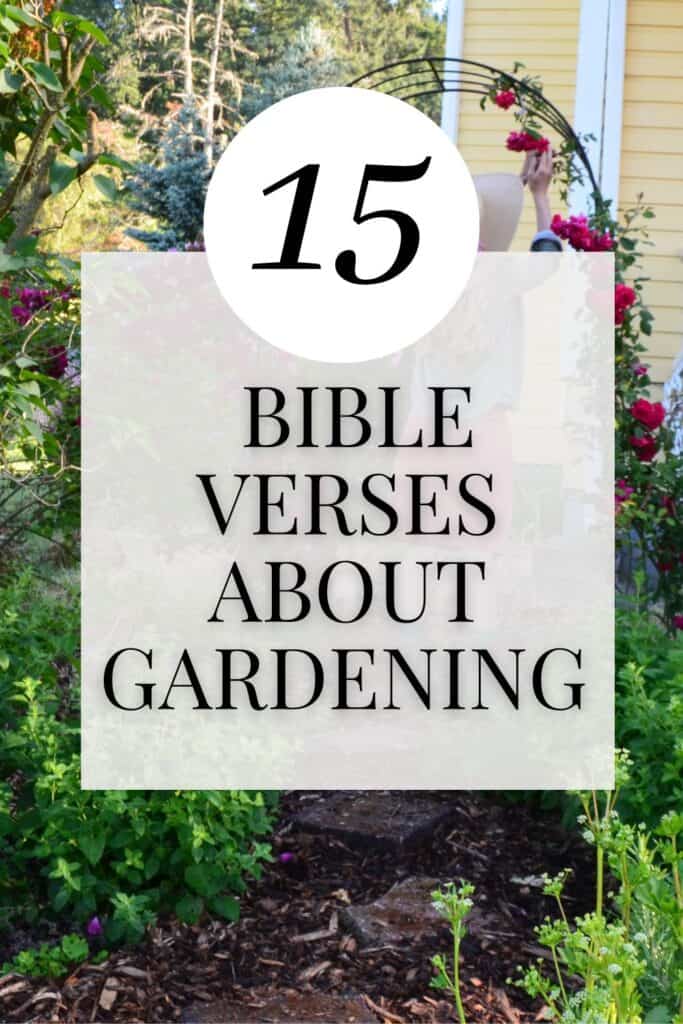 The Garden of God
Then the angel showed me the river of the water of life, as clear as crystal, flowing from the throne of God and of the Lamb down the middle of the great street of the city. On each side of the river stood the tree of life, bearing twelve crops of fruit, yielding its fruit every month. And the leaves of the tree are for the healing of the nations. No longer will there be any curse. The throne of God and of the Lamb will be in the city, and his servants will serve him.

Revelation 22:1-3
As I finish this article, I'm preparing to step out into my own vegetable garden. Walking through my garden seems far from from the biblical garden picture I read in the scriptures.
My physical body can feel a bit of the peace God meant when he made the earth and garden "good." Though it's far from perfection, it stays as a reminder of the life I want: a new life brimming with purpose. There've been several studies done including this one, that shows how gardening lowers stress levels and depression. All living things were made to live and life in nature. I hope these Bible verses for gardening have encouraged you to not just look at the beauty in nature but the life God desires to grow within your heart. Happy Gardening!
From the Hilltop,
Krista