Pumpkin Streusel Scones with Einkorn Warm your Winter
This recipe is the perfect addition to your breakfast or could be used with your after dinner coffee. Filled with sourdough starter, these Einkorn Pumpkin Streusel Scones are nutrient rich and oh so satisfying. We've had many at our house since the cold weather started.
Pumpkin Streusel Scones From Start to finish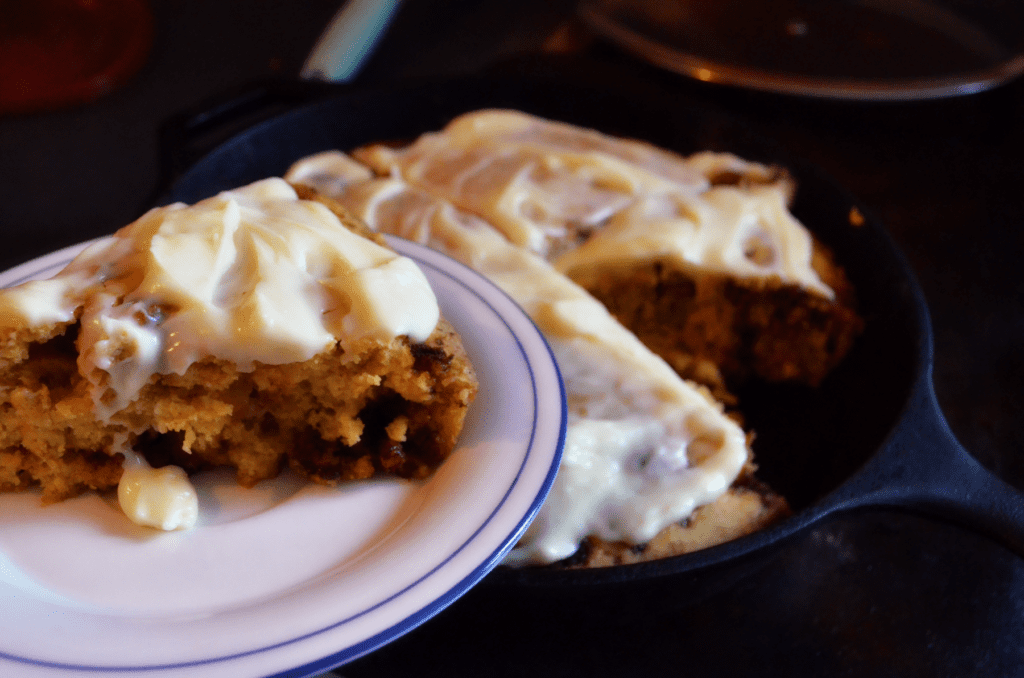 Pie pumpkins were one of those things I specifically chose to grow in the garden for a certain task. That task was fall and winter baking. I love when pumpkin "everything" comes out in the coffee shops and bakeries but to be honest, I love it so much better fresh! If you've been following this blog, you might know that this recipe is in the new EINKORN FOR A COZY WINTER eBOOK! If you haven't, check out the eBook. It's full of my favorite comfort foods for the holidays and winter. I won't be sharing many of those recipes on the blog so this is a special day for you!
When November comes, I'm itching to get out all the Christmas stuff. If Thanksgiving passes and no twinkle lights are up, I feel behind. It's funny that we think of the holiday season as winter, but in reality, the biggest portion is in Autumn. It isn't until a few days before Christmas that the winter season actually starts (perhaps that's why it can feel so long!). In light of this I feel it is even more important to keep up on the pumpkin recipes. Scones, bread, cookies: bring it on!
I love this scone as a breakfast but really anytime will do. Don't serve it without the cream cheese frosting. It is the encore. the two flavors compliment each other perfectly.
Einkorn Flour
If you haven't heard of the amazing einkorn flour, check out THIS blog post. In short, it is the oldest form of wheat that hasn't been hybridized known to man. Einkorn digests much more easily and can actually be enjoyed by many who are sensitive to gluten. Vitamins and minerals are plenty. This Chart shows a comparison of nutrition benefits between einkorn and several other types of wheat. Speaking of nutrition, einkorn also holds the antioxidants through the baking process better than other forms of wheat as shown in this study. Though this wheat is so old, the studies are just beginning and each one proves it to be the best at giving nutrition as the human body needs
Yield: 8
Pumpkin Streusel Scones
Pumpkin covered scones filled with cinnamon streusel are spread with cream cheese frosting to make a wonderful breakfast, snack or dessert dish.
Ingredients
3 1/2 Cups einkorn flour
1 teaspoon Salt
1 1/2 teaspoons Baking Powder
1 1/2 teaspoons Cinnamon
1/4 Cup Cold Butter, cut into tiny cubes
1/4 Cup Coconut or Brown Sugar
3/4 Cup Pumpkin Puree
1/2 Cup Milk or half-n-half
1/2 Cup Sourdough Starter
For Streusel:
1 Tablespoon Cinnamon
2 Tablespoons Softened Butter
3 Tablespoons Coconut Sugar or Brown Sugar
Cream Cheese Frosting:
4 oz. Softened Cream Cheese
1/3 Cup Powdered Sugar
Instructions
Place a 10 inch iron skillet in the oven with one tablespoon butter to grease. Heat to 375 degrees Fahrenheit.
In a medium bowl, mix together flour, salt, baking powder, cinnamon and sugar. Cut in butter.
Gently mix in the pumpkin, milk and sourdough starter.
In a separate bowl, mix together the ingredients for the streusel filling.
Take the heated skillet out of the oven and spread half of the batter in the iron pan. Sprinkle/spread the streusel filling over the top, then spread the rest of the batter over the filling. It's ok if some of the filling remains uncovered.
Bake at 375 degrees Fahrenheit for 22-25 minutes.
Mix together cream cheese frosting and beat well to encourage fluffiness.
Wait 10-15 minutes before cutting into individual scones, Enjoy!
Notes
If you don't have an iron pan try using a 10 inch pie plate.
Pumpkin Streusel Scones Recipe and More
This recipe and so many other comfort food einkorn recipes can be found in my new eBook on sale now! I Hope you take some time to slow down and enjoy the insides of your home. I find food always helps and nothing is better than bringing something beautiful out of the oven!
Notes
If your dough isn't moist enough, add 1/4 cup more pumpkin.
Can also shape onto baking pan.
Other Posts you May Like
My Favorite Farmhouse Buttermilk Biscuits
Welcome Home Anastasia: Our Adoption is Complete
Thanks for stopping by!
From the Hilltop,
Krista